miis tagged with: george carlin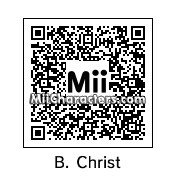 Mii Plaza Name: B. Christ
Created by: Eric
From the movie "Dogma", this is the new version of Jesus Christ to revitalize the Catholic Church.
Categories: Movies, Miscellaneous
Created on the: Wii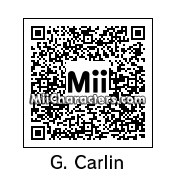 Created by: Andy Anonymous
Stand-up comedian whose career spanned five decades. He was most famous for his black humor, anti-establishment rants, and his controversial "Seven Dirty Words" routine. Carlin appeared in "Dogma" and other films. He passed away in 2008.
Categories: Stars
Created on the: Wii U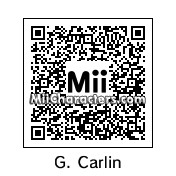 Created by: Arc of Dark
One of the greatest stand-up comedians of all time, George Carlin is known for his cynical, opinionated, and highly quotable sense of humor that calls into question the very fabric of society. He passed away in 2008.
Categories: Stars
Created on the: 3ds