Famous Mii Characters & QR Codes
for your Nintendo Wii U, Wii, 3DS, and Miitomo
Search for famous Mii Characters and get printable, step-by-step instructions on how to create them. Scan Mii QR Codes with your 3DS, Wii U, or Miitomo App.
Fill your Mii Plaza with celebrities!
Mii of the Day - Friday, July 01, 2016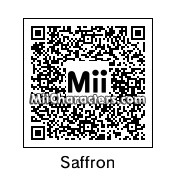 Created by: rhythmclock
The smallest member of the Gatekeeper Trio from "Rhythm Heaven Megamix". Despite wanting to mean business like his fellow members, he tends to ruin the moment, much to the group's chagrin.
Categories: Games
Created on the: 3ds