miis tagged with: circus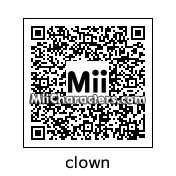 Created by: iluvpuppies123
A clown to make the other Miis in your plaza laugh... or creep them out...
Categories: Miscellaneous
Created on the: 3ds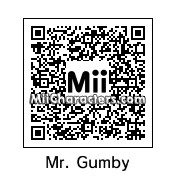 Created by: Andrew S35
With his handkerchief hat, mustache, and glasses, this is a Gumby, a reoccurring character from the Monty Python's Flying Circus series. One of it's best knows skits has gumby remark "MY BRAIN HURTS"
Categories: TV
Created on the: 3ds