if you're not familiar with this mii...
Skip It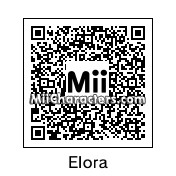 Created by: rhythmclock
From the video game series "Spyro the Dragon". She gives Spyro crucial details about Talismans and Orbs, two of the most important items in the installment, "Spyro 2: Ripto's Rage". A reminder: she is a fawn, not a goat.
Categories: Games
Created on the: 3ds