miis tagged with: pee-wee's playouse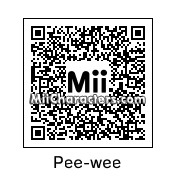 Mii Plaza Name: Pee-wee
Created by: Pamela
Famous eccentric character of Paul Reubens from "Pee-wee's Playouse" and the movies "Pee-wee's Big Adventure" and "Big Top Pee-wee".
Categories: Movies
Created on the: Wii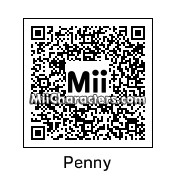 Mii Plaza Name: Penny
Created by: EbbFrostey
A claymation character originally from Pee-wee's Playhouse with pennies for eyes. She also appeared in public service commercials.
Categories: Toons
Created on the: Wii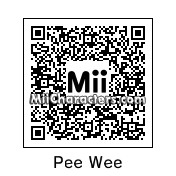 Created by: Mryoshi64
A character in shows such as "The Peewee Herman Show" and "Peewee's Playhouse." He also had 2 movies, "Peewee's big Adventure" and "Peewee's Big Holiday." Played by Paul Reubens.
Categories: Movies
Created on the: 3ds