miis tagged with: lord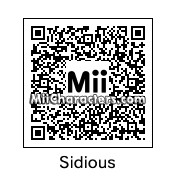 Mii Plaza Name: Sidious
Created by: !SiC
The evil Sith Lord a.k.a. Senator Palpatine a.k.a. Emperor Palpatine from all of the Star Wars movies.
Categories: Movies
Created on the: Wii
Check Mii Out: 3782-1049-4618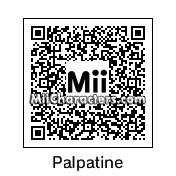 Mii Plaza Name: Palpatine
Created by: BobbyBobby
The Dark Lord of the Sith and evil ruler in Star Wars. Also known as Darth Sidious.
Categories: Movies
Created on the: Wii
Check Mii Out: 9560-4600-1205