miis tagged with: holiday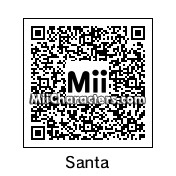 Created by: H4RR1SJ
Keep the spirit of Christmas alive all year-round by bringing jolly, old St. Nick to your Mii Plaza or Tomodachi Island. In Tomodachi Life he goes well with white hair spray, a Santa suit, and the holiday apartment.
Categories: Miscellaneous
Created on the: 3ds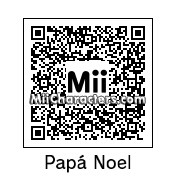 Created by: Cipi
Add a little Christmas magic to your Nintendo consoles.
Categories: Miscellaneous
Created on the: Wii