miis tagged with: artist

Created by: 3dsGamer2007
Comic book creator and former head of Marvel Comics. Co-creator of characters such as The Incredible Hulk, Spider-Man, the Fantastic Four, X-Men, etc.
Categories: Stars
Created on the: 3ds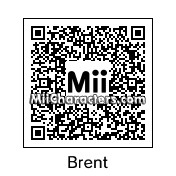 Created by: PokemonDan
Brent Black, known better as his internet persona "Brentafloss," is known for his series "With Lyrics" on YouTube.
Categories: Miscellaneous
Created on the: 3ds