if you're not familiar with this mii...
Skip It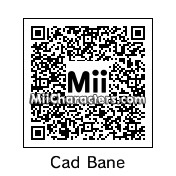 Created by: busdwellingowl
From the animated series "Star Wars: The Clone Wars". The most notoriously feared bounty hunter during the Clone Wars, this Mii is optimal for making a Mii Fighter in Super Smash Bros. Adding a cowboy hat will complete him!
Categories: Toons
Created on the: 3ds