if you're not familiar with this mii...
Skip It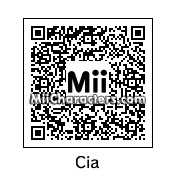 Created by: technickal
A main antagonist in the Zelda spinoff title "Hyrule Warriors". She was once the peaceful guardian of the Triforce, but became corrupted with envy after she fell in love with Link. This appearance is based on her backstory screenshot, prior to corruption.
Categories: Games
Created on the: 3ds