if you're not familiar with this mii...
Skip It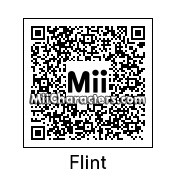 Created by: Andy Anonymous
Main character of the animated film "Cloudy with a Chance of Meatballs" and its sequel. Flint is an inventor who creates a machine that causes food to rain from the sky, then has to destroy it when it goes haywire.
Categories: Toons
Created on the: Wii U