if you're not familiar with this mii...
Skip It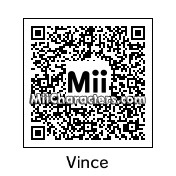 Created by: 90sToonLover38
From the Disney cartoon "Recess". The most athletic kid in Third Street Elementary School and a member of the Recess Gang. He loves to play sports (mostly basketball) and tries to be in the cool crowd and beat his rival Erwin Lawson.
Categories: Toons
Created on the: 3ds