Miis by Maya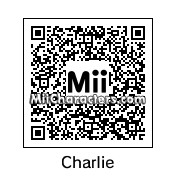 Mii Plaza Name: Charlie
Created by: Maya
Actor famous for his roles as Charlie in "Two and a Half Men" and Charlie in "Spin City". In films, he was not Charlie in "Platoon", "Wall Street", "Major League", and "Hot Shots".
Categories: Stars
Created on the: Wii

Mii Plaza Name: Angelina
Created by: Maya
A-List actress and philanthropist.
Categories: Stars
Created on the: Wii