if you're not familiar with this mii...
Skip It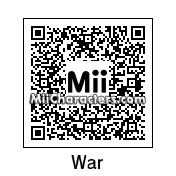 Created by: Vectrometer
From the indie game "The Binding of Isaac". One of the six Horsemen. He enjoys gliding around the room, dropping bombs as he goes, but you can knock him off his horse! And then he gets even more angry. Run, Isaac!
Categories: Games
Created on the: 3ds