if you're not familiar with this mii...
Skip It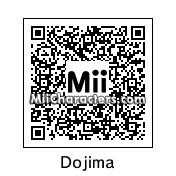 Created by: SgtCephalopod
Uncle of Yu Narukami, father of Nanako Dojima, a family man who works 24/7 for the better of all! ...At least, that's what he'd want you to believe. This particular version of the character is from a popular comic/parody of Persona 4.
Categories: Games
Created on the: 3ds