if you're not familiar with this mii...
Skip It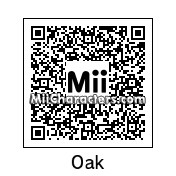 Created by: CheeseWhitaker
He is a Pokemon researcher who was once a competitive Trainer, and is generally considered the best in his field. As such, his role in the Pokemon games and anime is that of a mentor to young Pokemon Trainers.
Categories: Games
Created on the: Wii U