if you're not familiar with this mii...
Skip It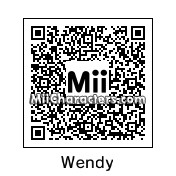 Created by: Hootsalot
Within the world of the Canadian PC game "Don't Starve", a young child wanders about, but she is not alone; Wendy always has her deceased twin sister Abigail to keep her company. According to the lore, she might or might not be the niece of Maxwell...
Categories: Games
Created on the: 3ds