if you're not familiar with this mii...
Skip It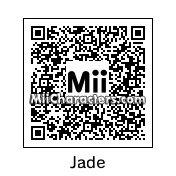 Created by: Swaggy2Cape
One of the main characters from the webcomic "Homestuck". A quirky, self-taught smart cookie, she is creative like a witch. She lived on a pacific island with just her dog, Bec, dfor many years until she played Sburb.
Categories: Toons
Created on the: 3ds