if you're not familiar with this mii...
Skip It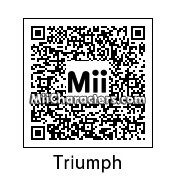 Created by: Andy Anonymous
He began on Late Night with Conan O'Brien, and has been a recurring character ever since. His catchphrase is to tell someone that something he dislikes is actually very good "...for me to poop on!" He is performed by writer/comedian Robert Smigel.
Categories: TV
Created on the: Wii U