if you're not familiar with this mii...
Skip It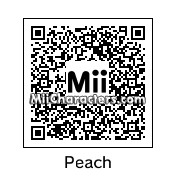 Created by: CancerTurtle
The princess of the Mushroom Kingdom from Mario games. She usually ends up getting kidnapped, but she joins in the fun on the adventure. Sometimes she even helps out Mario by getting information from the place she's being held.
Categories: Games
Created on the: 3ds