miis tagged with: sonic r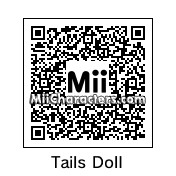 Created by: Pixelshift
The Tails Doll from Sonic R and a widely-known creepypasta. Sure, it may look all friendly, but keep it in another Mii room -- Don't ask, just do it.
Categories: Miscellaneous
Created on the: 3ds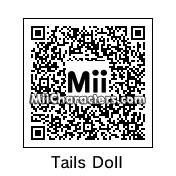 Created by: JetFox89
An unlockable character from Sonic R. The doll itself is cursed and is a popular Creepypasta. CAN YOU FEEL THE SUNSHINE?
Categories: Miscellaneous
Created on the: 3ds