if you're not familiar with this mii...
Skip It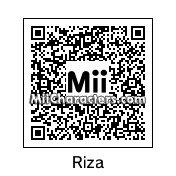 Created by: madhatter13
From the 2003 anime "Fullmetal Alchemist". A Lieutenant in the Amestrian State Military and close friend of Col. Roy Mustang who also occasionally serves as his bodyguard. Voiced by Michiko Neya in Japanese and Colleen Clinkenbeard in English.
Categories: Toons
Created on the: 3ds