if you're not familiar with this mii...
Skip It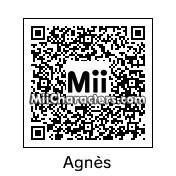 Created by: ShadowLink86
One of the main 4 characters from "Bravely Default". As the vestal of wind, she becomes aware of the danger that is coming upon the world, and with the guidance of Airy, embarks on a journey to reawaken the four crystals.
Categories: Games
Created on the: 3ds