if you're not familiar with this mii...
Skip It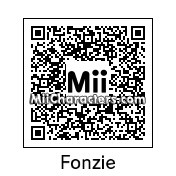 Created by: Andy Anonymous
Arthur Fonzarelli, the tough greaser character in the leather jacket played by Henry Winkler on the TV series "Happy Days". He was known for his extreme cool, for giving a thumbs up and saying "Eyyy!"... and for jumping a shark.
Categories: TV
Created on the: Wii U