if you're not familiar with this mii...
Skip It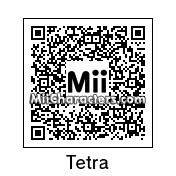 Created by: MickiStarlight
From the "Legend Legend of Zelda" games The Wind Waker (GC/Wii U), Four Swords Adventures, and Phantom Hourglass. Fearless leader of a band of pirates formerly lead by her late mother. Although young, she is well-respected by her crew members and Link.
Categories: Games
Created on the: Wii U