if you're not familiar with this mii...
Skip It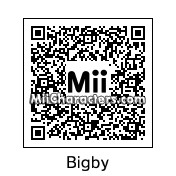 Created by: Ai Priestess
The main character in "The Wolf Among Us" by Telltale Games. Formerly known as the Big Bad Wolf, he is the sheriff of Fabletown. He has the duty of protecting the Fables from the mundies and each other.
Categories: Games
Created on the: 3ds