if you're not familiar with this mii...
Skip It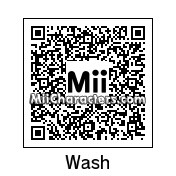 Created by: Andy Anonymous
Pilot of the space transport Serenity from the TV series "Firefly" as played by Alan Tudyk. Husband of first mate Zoe, Wash has an affably dry sense of humor. He is a leaf on the wind; watch how he soars.
Categories: TV
Created on the: Wii U