if you're not familiar with this mii...
Skip It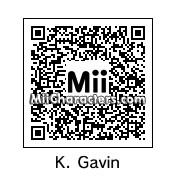 Created by: RedPumpkin
Prosecutor in the Apollo Justice era of Ace Attorney. He is Apollo Justice's rival. He is the younger brother of Justice's former mentor, Kristoph Gavin. He was also the lead vocalist and guitarist of his own rock band, the Gavinners.
Categories: Games
Created on the: 3ds