if you're not familiar with this mii...
Skip It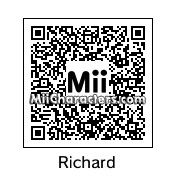 Created by: Data Hawk
He was the young communications expert of Stars Bravo team. He died during the events of Resident Evil. He is described as a "positive, sweet guy", and always remained cool-headed and calm under pressure. His weapon of choice was the Assault Shotgun.
Categories: Games
Created on the: 3ds