if you're not familiar with this mii...
Skip It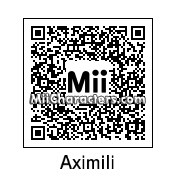 Created by: Dogman15
Known as Aximili, or Ax, for short. Properly formatted Andalite names in English have hyphens between each portion. This is Ax in his human morph. Oh, and of course, he's a character from the Animorphs book series by K.A. Applegate.
Categories: Miscellaneous
Created on the: 3ds