if you're not familiar with this mii...
Skip It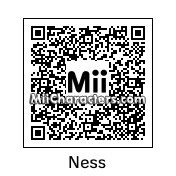 Created by: BubsyTheBobcat
Star of the SNES JPRG, EarthBound. he is a young boy from the small town of Onett gifted with psychic powers who has to fight the evil Giygas. He would later join the all-star cast of Super Smash Bros.
Categories: Games
Created on the: 3ds