if you're not familiar with this mii...
Skip It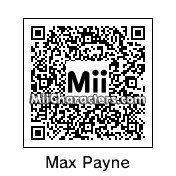 Created by: Andrew S35
The main character from the Max Payne game series. This Mii is based off of his look from the first game, which was based on Sam Lake (one of the people behind the games) giving him his signature sneer.
Categories: Games
Created on the: 3ds