if you're not familiar with this mii...
Skip It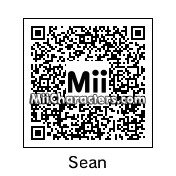 Created by: PancakePolice
Sean, (born 7 February 1990) is an Irish YouTuber who does videos on video games and occasionally vlogs. He is the "most energetic video game commentator on youtube". He currently has 1.5 Million subscribers, 381,134,317+ views, and 1000+ videos.
Categories: Miscellaneous
Created on the: 3ds