if you're not familiar with this mii...
Skip It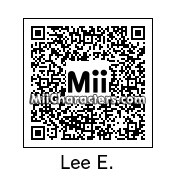 Created by: OnyxOsprey
The main character of Telltale Game's "The Walking Dead" Season 1. A man who is on his way to jail but soon freed due to the zombie apocalypse. He meets a young girl named Clementine and together they brave the harshness of a world gone mad.
Categories: Games
Created on the: Wii U