if you're not familiar with this mii...
Skip It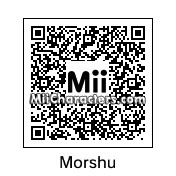 Created by: MiiMan3467
This character (or perhaps "meme") is from The Legend of Zelda CD-i game, specifically "Link: The Faces of Evil". He can't give credit, but he'll fit right in with your 3DS collection of Miis, assuming you have... mmmmmm... a lot.
Categories: Games
Created on the: 3ds