if you're not familiar with this mii...
Skip It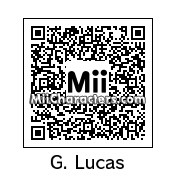 Created by: Andy Anonymous
One of Hollywood's most famous directors. He wrote and produced the "Star Wars" saga and directed episodes I-IV. He also produced the "Indiana Jones" films. He has since sold his company and both film franchises to Disney.
Categories: Stars
Created on the: Wii U