if you're not familiar with this mii...
Skip It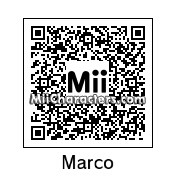 Created by: Dogman15
Jokester from the Animorphs book series by K.A. Applegate. He initially doesn't want anything to do with the war on Yeerks, but after he finds out they're related to his mother's disappearance and presumed death, it becomes personal.
Categories: Miscellaneous
Created on the: 3ds