if you're not familiar with this mii...
Skip It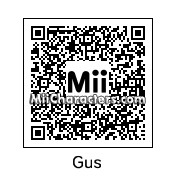 Created by: 90sToonLover38
From the Disney cartoon "Recess". The new kid who became a member of the Recess Gang. Been to 12 different schools in 6 school years. He moved around the US because his father is in the military but he soon made 5 new friends.
Categories: Toons
Created on the: 3ds