if you're not familiar with this mii...
Skip It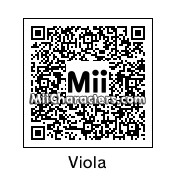 Created by: PikaFang01
From Pokemon X and Y. She is a gym leader from Santalune City which is the first gym in the games. But she is also a professional photographer. Viola likes to use bug types when in Pokemon battles.
Categories: Games
Created on the: 3ds