if you're not familiar with this mii...
Skip It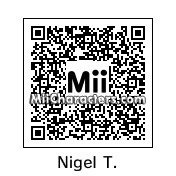 Created by: MiiMan3467
From the animated show "The Wild Thornberrys" on Nickelodeon and Nicktoons. Born in Australia, Nigel travels with his family and films (as well as hosts) his own documentary, studying all wildlife and their habitats. He is voiced by Tim Curry.
Categories: Toons
Created on the: 3ds