if you're not familiar with this mii...
Skip It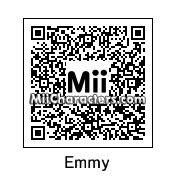 Created by: CancerTurtle
Professor Layton's assistant from the second half of the "Professor Layton" games. Whereas Layton will never resort to violence unless absolutely necessary, Emmy has no qualms with kicking a few heads in if the group is in danger.
Categories: Games
Created on the: 3ds