if you're not familiar with this mii...
Skip It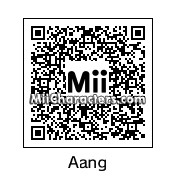 Mii Plaza Name: Aang
Created by: Toon and Anime
Boy from Nickelodeon's anime series "Avatar: The Last Airbender" who's the last of his kind. He must learn to become the next Avatar, or the world will fall to the Fire Nation.
Categories: Toons
Created on the: Wii