if you're not familiar with this mii...
Skip It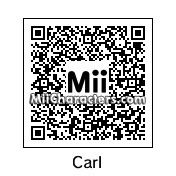 Mii Plaza Name: Carl
Created by: Jose Nintendo
"It's like my pool is tearin' ass around the yard! ...but it's standing still. Still waters run deep." The day the Giants won the Super Bowl in 1991 was the greatest day of his life.
Categories: Toons
Created on the: Wii