if you're not familiar with this mii...
Skip It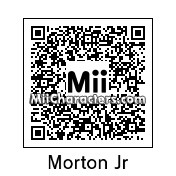 Created by: godehteikooc
AKA Big Mouth Koopa in the cartoons, he is a member of the Koopalings. He seems to be rather grouchy, with brutal strength to match and is depicted to be the largest Koopaling. First appearing in Super Mario Bros. 3.
Categories: Games
Created on the: Wii U