if you're not familiar with this mii...
Skip It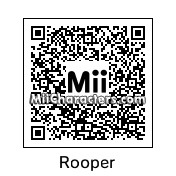 Created by: Corporate
Wacky and mischievous, this woman is the partner of the spoiled brat Purio and the owner of the Dark-Turquoise book in the anime "Konjiki No Gash" ("Zatch Bell"). It is theorized that she partnered with Purio after the death of her only son.
Categories: Toons
Created on the: 3ds