if you're not familiar with this mii...
Skip It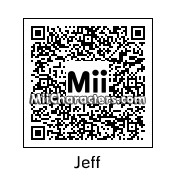 Created by: OmegaExalted
Jeff from Earthbound, brainiac and son of the famous inventor Dr. Andonuts. Originally a resident of the Snow Wood Boarding School in Winters, he is summoned by Ness and Paula as the third member of their party in the war against Giygas.
Categories: Games
Created on the: 3ds