Miis by Slug Boy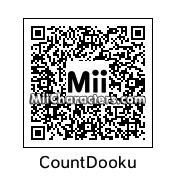 Mii Plaza Name: CountDooku
Created by: Slug Boy
Sith Lord from Star Wars episodes II and III, also known as Darth Tyranus. Played by Christopher Lee.
Categories: Movies
Created on the: Wii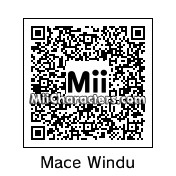 Mii Plaza Name: Mace Windu
Created by: Slug Boy
Powerful Jedi often regarded as second only to Master Yoda from Star Wars. Played by Samuel L. Jackson.
Categories: Movies
Created on the: Wii