miis tagged with: something's gotta give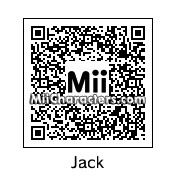 Mii Plaza Name: Jack
Created by: Brandon
Academy Award winning actor famous for his portrayal of dark, disturbed characters. Notable films include "One Flew Over the Cuckoo's Nest", "The Shining", "As Good as It Gets", "Batman" where he played the Joker, and "The Departed".
Categories: Stars
Created on the: Wii

Mii Plaza Name: Diane K.
Created by: Crystal M.
Academy Award winning actress from films including "The Godfather", "Father of the Bride", "Something's Gotta Give", and Woody Allen films.
Categories: Stars
Created on the: Wii