miis tagged with: nicole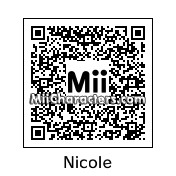 Created by: Mike91
The mother of Gumball Watterson in "The Amazing World of Gumball". She's the toughest and angriest character when provoked.
Categories: Toons
Created on the: 3ds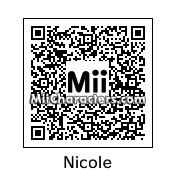 Mii Plaza Name: Nicole
Created by: Ajay
Socialite adopted daughter of Lionel Richie and star of the Simple Life.
Created on the: Wii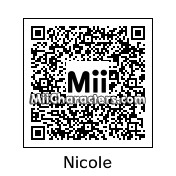 Created by: Alien803
Miiverse user famous for her tragic love story with Allan, another Miiverse user. Their story was retold on YouTube by CurtDogg.
Categories: Miscellaneous
Created on the: 3ds