miis tagged with: jaws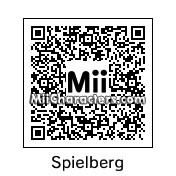 Mii Plaza Name: Spielberg
Created by: Olimar
Academy Award winning influential director of "Schindler's List", "Saving Private" "Ryan", "E.T.", "Jaws", and "Jurassic Park". He's also the man behind the "Boom Blox" game.
Categories: Stars
Created on the: Wii
Check Mii Out: 0970-3440-1973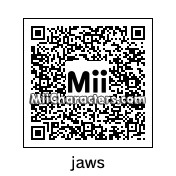 Created by: samuel paul tr
The famous movie shark about to eat a swimming victim.
Categories: Face Art
Created on the: 3ds